Received the following email string about the above.
email 1
Tony Palladino designed both of these
two
'shattered' logos. As many eyes as have seen his Conrail 'Wheels On Rails' herald, his earlier one is even better known. I am sorry to hear of his passing. (Could it be observed that his life has now come...'full circle'?)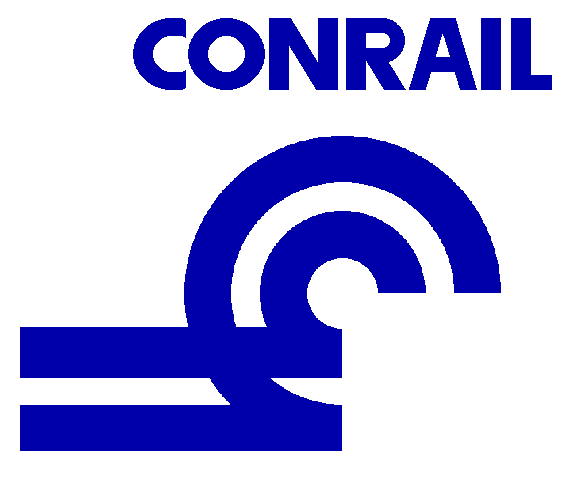 email 2
Designer of Conrail "can opener" logo dies
Published: May 21, 2014 -

Trains

News Wire

NEW YORK — Many never knew his name, but that didn't change the mark he left on the rail industry. Literally.

The designer of the famous Conrail "can opener" logo, Tony Palladino, has died at age 84, the New York Times reports.

"People don't want to look at advertising," Palladino is quoted in the Times. "People want to get entertained intellectually."
Paladino grew up in East Harlem in the 1930s and '40s. His parents, Italian immigrants, did not speak English and he chose to not speak Italian. Because of this, he used drawings to communicate with his family. He later attended the High School of Music and Art in Manhattan, which provided his basic formal training in art. He later taught at the School of Visual Arts in Manhattan.

In spite of Conrail's popularity, Palladino is best known for his work designing the typeface used on the original "Psycho" novel by Robert Bloch, which was later made into a movie by Alfred Hitchcock.